Luce Solar – 30W, 60W & 100W
High output and high quality die cast aluminium solar LED light for external and street lighting.
The Luce Solar is an effective, environmentally friendly and long lifespan outdoor lighting solution available in 30W, 60W & 100W power output.
No wiring, 100% solar powered. The Luce Solar includes LED light, lithium battery and solar panel all in a compact design.
Our highly efficient, robust, versatile range of solar lighting is suitable for all outdoor applications – every public space and every application. These high quality fittings have applications ranging from street lighting, vehicle parks, pathways, wharves, boat ramps, farms and leisure activities. They are water, dust and rust proof.
Product details
Motion detection (30W & 60W)
Daylight sensing
No mains power required
Easy mounting options
Zero energy cost
Long operating hours
Lithium Ion battery system
Replaceable battery
IP65 Weatherproof
Applications
Street Lighting
Park Lighting
Roadway Lighting
Fence Lighting
Pathway Lighting
Campus Lighting
Ramp Lighting
Pedestrian Lighting
Remote Area Lighting
Private Road Lighting
Farm & Ranch Lighting
---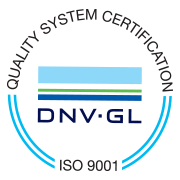 LED
Philips SMD3030 Illumination grade LED light source.

Specifications
LTC Luce Solar die cast aluminium range is available in 30W, 60W and 100W.
| | Luce Solar 30W | Luce Solar 60W | Luce Solar 100W |
| --- | --- | --- | --- |
| Item code | 112063 | 110612 | – |
| Typical light output | 2500Lm | 5500Lm | 7400Lm |
| CRI | 70 CRI | 70 CRI | – |
| CCT range | 5000K-5500K | 5000K-5500K | – |
| Battery capacity | 22Ah | 26.4Ah | 30Ah |
| Thermal rating | -15°C to 50°C | -15°C to 50°C | – |
| Charging time | 6 hours | 6 hours | 6 hours |
| Control system | Motion sensor + Day light sensing | Motion sensor + Day light sensing | Time control + Day light sensing |
| Mounting options | Wall mount or pole mount | Wall mount or pole mount | Pole mount |